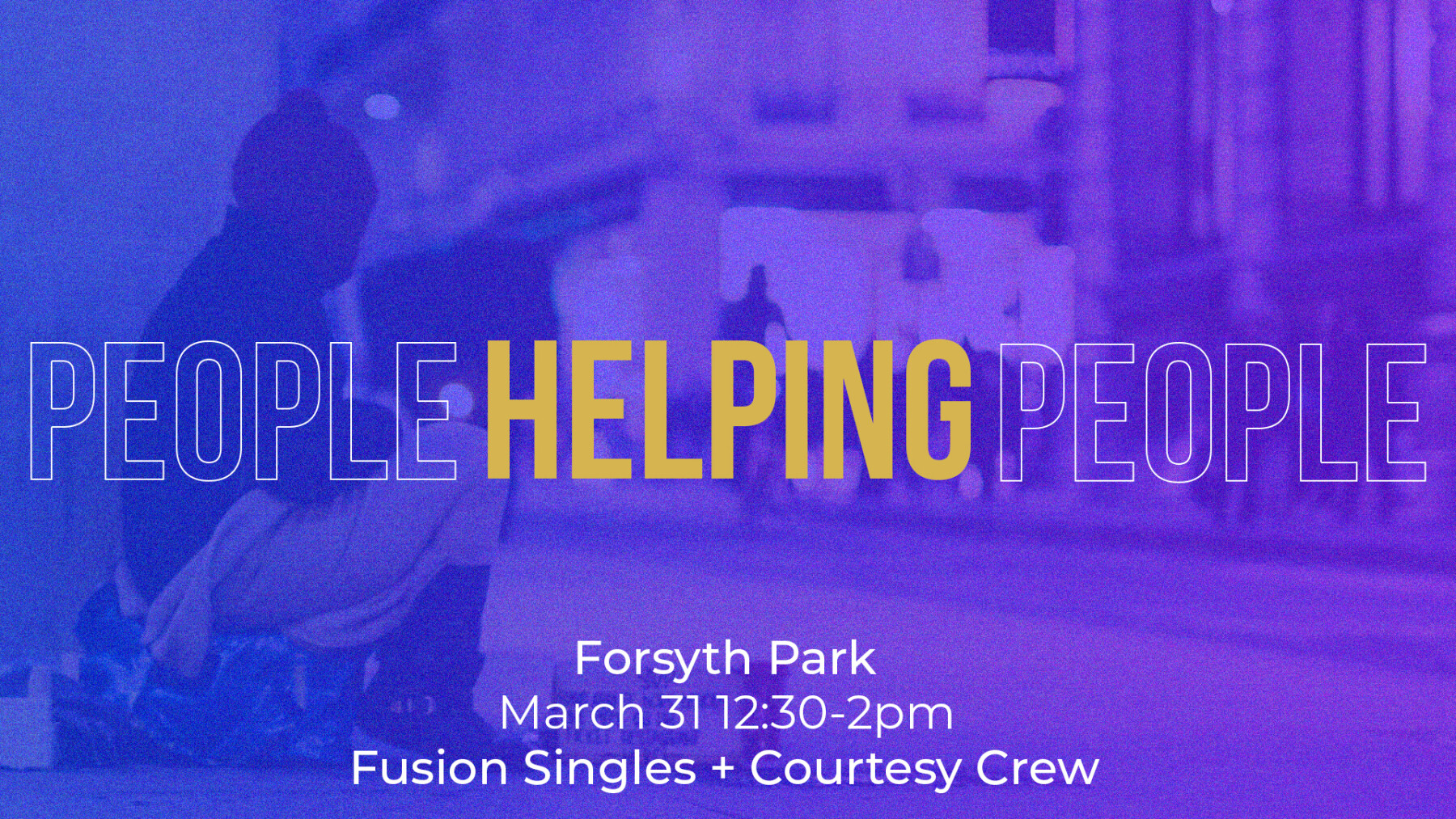 Sunday, March 31, 2019
,
12:30 PM - 2:00 PM
Location: Forsyth Park, Drayton Street & East Park Avenue, Savannah, GA US 31401
This is a community service volunteer event hosted by the Relentless Grace non-profit organization's People Helping People.

In conjunction with the Courtesy Crew, Fusion plans to serve those in need with a hot meal at Forsyth Park. Join us in providing an outreach service designed to impact up to 300 individuals in the community.

Setup and a short orientation will take place at the park at 12:30 pm. The Word of God is shared with attendees before serving the food from 1 pm until around 2 pm.

Volunteers are needed to help prepare the meal at the church, load/unload the food, serve the food at the park, and cleanup after the event is finished. However, all are welcome to attend!