Our mission is to come to Christ in Worship (Psalm 95:6); connect with other believers in fellowship (1 Cor. 12:14); grow in spiritual maturity through discipleship (Eph. 4:15); serve others through ministry (Gal. 5:13); and go reach the lost through evangelism (Matt. 28:19-20).
YOUNG ADULTS
The Young Adult Ministry is all about Young Adult Life. It is the environment where young adults (ages 18-35) can experience worship and teaching that is focused on a topic relevant to their stage of life.

THE YOUNG ADULT "WAFFLES & WORSHIP" Sunday

All Young Adults (ages 18-35) are invited to join us every 3rd Sunday for a great time of fellowship over breakfast. After breakfast, we will attend the 11AM Worship Service together.

DATE: Every 3rd Sunday (Summer Break: July & August)
TIME: 10:00a-10:45a
PLACE: Middle School Room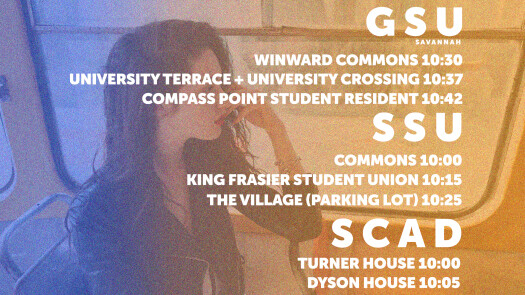 College Bus Schedule
The last college pickup is Sunday, May 5 and will resume for the fall semester.